Universal ASPHALT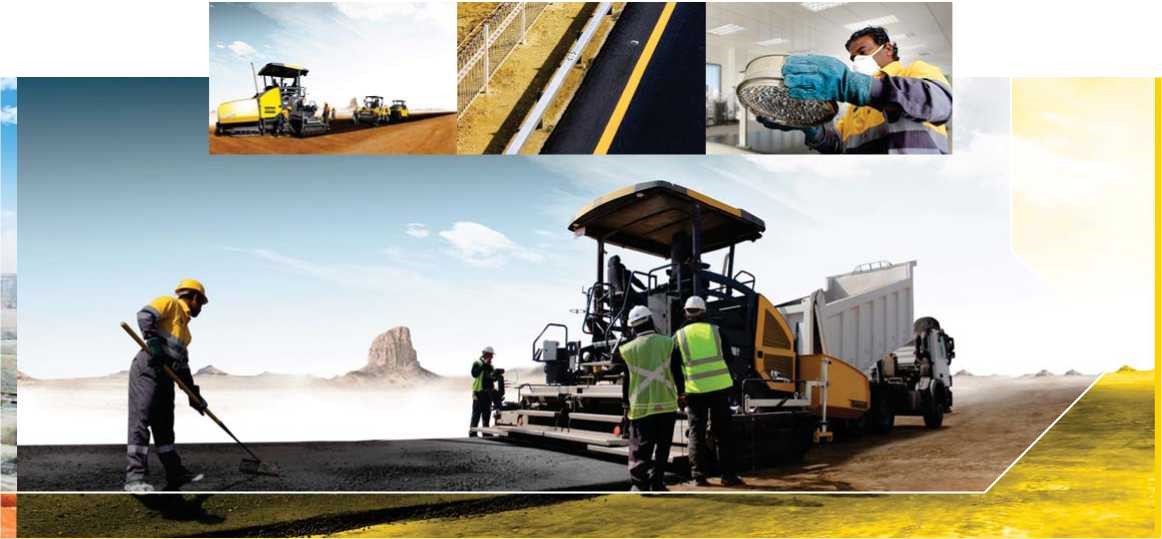 Universal Asphalt is in the business of Hot Mix Asphalt, Emulsion, and Polymer Modified Bitumen. This is the new wing of the parent company The Sayed Kadhem Al Durazi & Sons.(B.S.C.) © named SKD group (ISO: 9001-2008; OHSAS 18001: 2007 and ISO 14001: 2004 certified company).
We strongly believe that 'Quality Roads drive to Quality Life'. Universal Asphalt has the latest and fully automated well- known Ammann plant that ensures a production of high level Quality and mixture of as pre-design accuracy. Ushering an era of versatility & convenience in road construction with above products. Universal Asphalt and its associated fellow companies can deliver Universal Solutions at a Single Point for any kind of Infrastructure and Road Construction Works starting from Earthwork, Road Base Work, Base Course, Wearing Course, Drainage Networks, Safety Fencing, Signage, Road Lighting Works, Kerbs and Paver blocks for footpath and near traffic signal junction as per demand and design of customers. Universal Asphalt can deliver complete Road Maintenance Services which covers: solution for ruffing, cracking (crack sealing), surface rejuvenating through fog seal, slurry sealing, seal coating, repairing of drive-ways, and parking areas.
We are having dedicated team of engineers, and quality control specialists equipped with advanced machinery and state of art testing facilities to ensure the products' parameters.
Universal Asphalt also offers Hot Mix Design activity for our valued clients. For specific projects, we outspread the option of hot mix classification at high technological QC Laboratory.