GRAND TIGER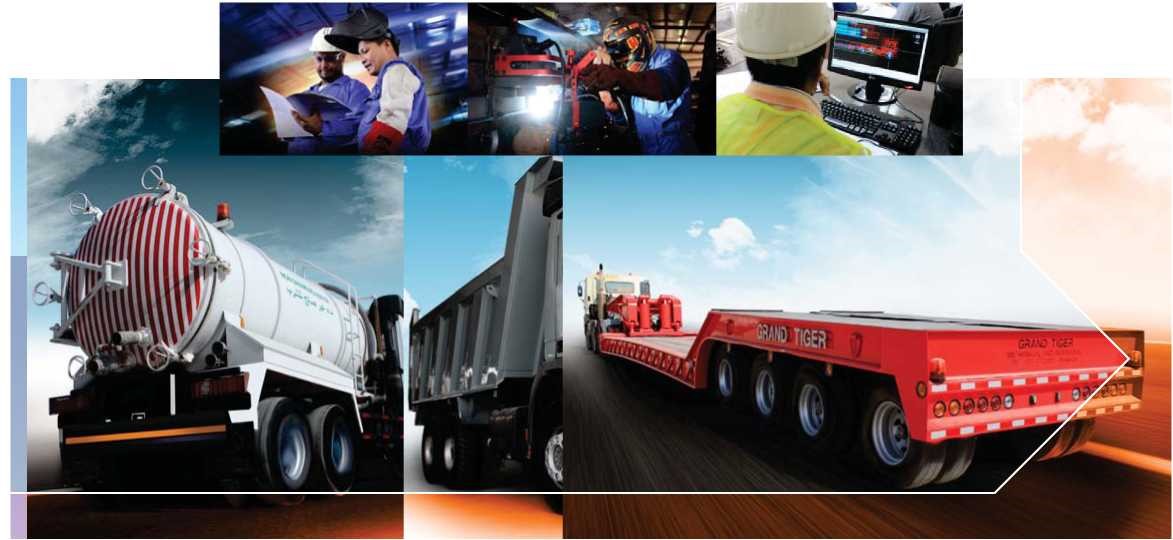 Grand Tiger for Mechanical and Industrial is the first company on the island to be provided with an industrial license certificate for manufacturing truck, trailer and tanker bodies (License No.: 3198/01).
Our resources include a fully equipped prefabrication workshop, experienced team of qualified engineers, first class designers, certified quality control, quality assurance welding inspection/ fabrication-related professionals, expert welders.
Furthermore, we have a Health, Safety and Environmental (HSE) Department, which is committed to provide healthy and safe working conditions for all its employees and to protect the environment by preventing pollution and wastage. The standards and objectives are enthusiastically reviewed and improved on to reach the highest standards in this field.
Beside the heavy attachments, we are equipped to carry out the following activities:
-Structural steel fabrication and erection -Sand blasting, painting, specialist coating and fireproofing -Refractory lining and associated services
-Civil construction and foundation work -Structural steel fabrication -Crane and equipment hire -Erection, repair and cleaning of storage tanks
-Mechanical installations