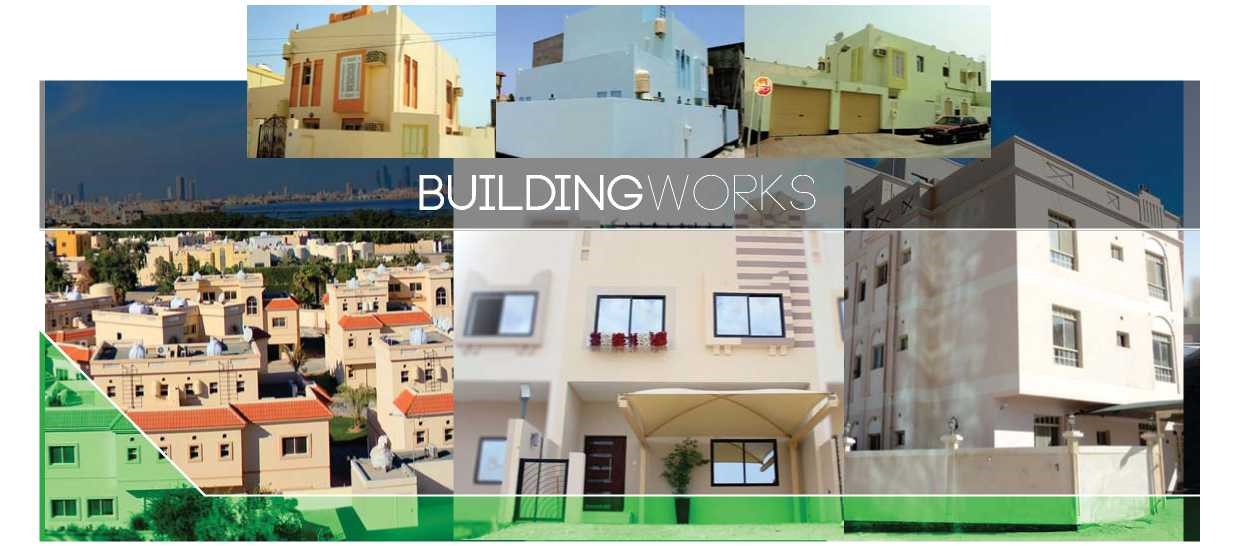 The Building Works Department of SK- Contracting began building quality and affordable houses and expanded to private or compounds of luxurious villas and 5-stars towers.
At present, we have grown to become a leading building works' contractor in Bahrain responsible for one of the most challenging projects in the country. Housing Rehabilitation and Renovation Programme (HRRP) under the Ministry of Municipalities and Agricultural Affairs HRRP is a housing demolition and construction program of 1000 houses all over Bahrain.
Our diversified building expertise, in a wide range of areas, allows us to get any project done with the highest standards possible, on time, and meeting the client's budget. Our project managers, architects, engineers, and experienced builders are focused on effective collaboration for successful results.
They are committed to assist our customers with honesty and integrity; to deliver the highest levels of value and services to each and every one.
We welcome projects of all sizes in both the government and private sector. We modify our plans, techniques, and services to meet the definite requirements of each client and project.