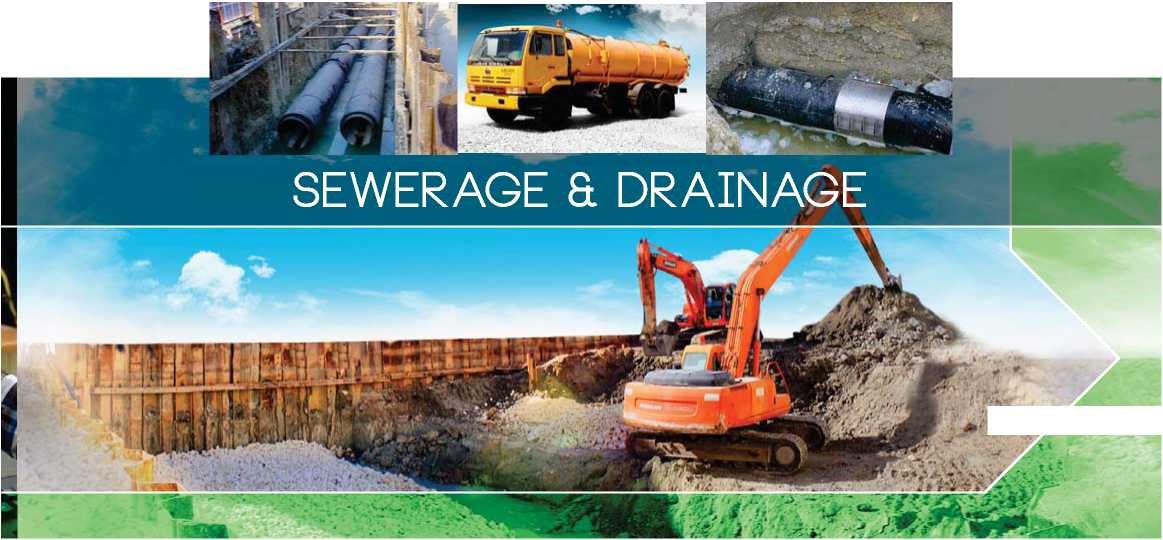 The Sewerage and Drainage Department of SK-Contracting is a leading contractor in each part of sewerage and drainage field. We are one of the companies that Sewerage Directorate of the Ministry of Works depends on for such projects. Our aim in any project is to plan, design, and implement solutions to provide a prompt, efficient, safe and reliable system which exterminates the nuisance and health risks and improves all aspects of environmental management.
Beside the sewerage and drainage solutions and systems, we also carry out rapid, responsive services and use the latest technologies in this field. We provide cost effective, quick, and efficient solutions for blocked drains, sewers and pipework. By conjoining with our partner Grand Tiger Mechanical and Industrial, it manufactures customized Sewerage, Vacuum, Suction tankers and other needed equipment for us. A powerful jet of water developing pressures of up to 8,000psi is an example of what we have. Currently, we have the biggest fleet of sewerage and drainage equipment in the island.
We do other services such as planned and preventative drain maintenance services, comprehensive CCTV drain surveys, and drain lining services designed to fit a new pipe within an existing defective pipes. Our certified health, safety and environmental professionals assist, customize and implement procedures those compile with the highest international standards, especially when working in confined spaces.